Prep Bowl offered an affordable look at the new sports facility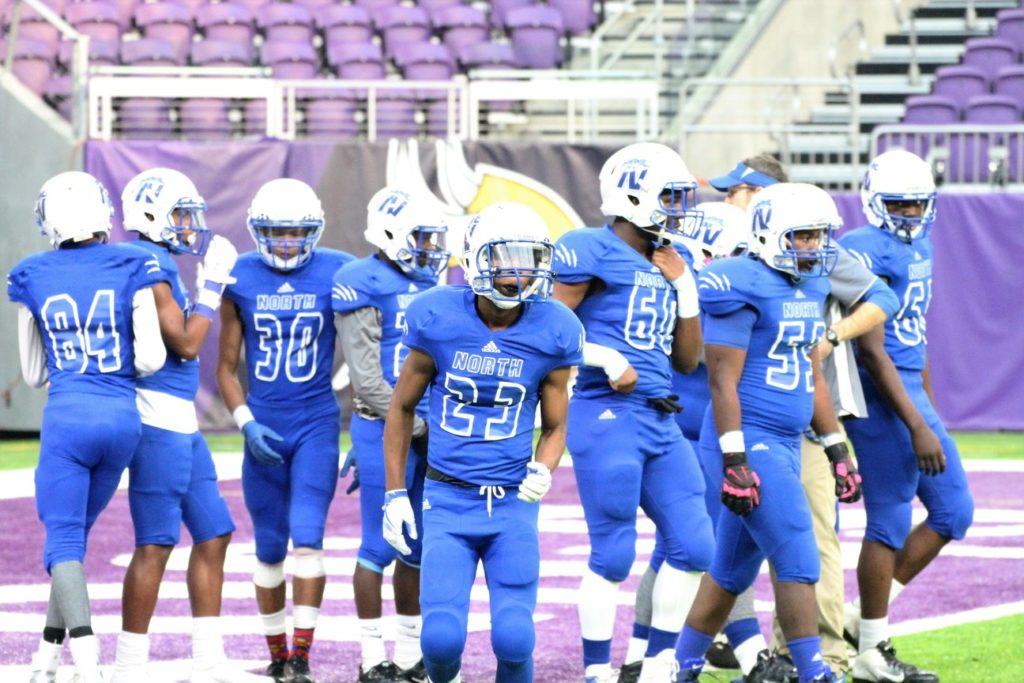 By Charles Hallman
Staff Writer
Half the cost of the newly opened Vikings Stadium, known as the "People's Stadium" before its corporate branding, has come from the people's money — taxes and related public subsidies totaling more than half a billion dollars. Now is the time to assess just what the people, especially Black people, have received for their money thus far, from groundbreaking to grand opening and beyond. Who has benefited most from the controversial project? Has the Black community shared in the benefits? This multi-part series has sought answers to these and related questions.
Sixth in an occasional series
The inaugural season of the Prep Bowl at the new Vikings downtown stadium was a hit, according to Minnesota State High School League (MSHSL) officials.
"It really went better than I expected it to," said MSHSL Associate Director Kevin Merkle in an MSR phone interview about the annual state high school football semifinals and finals, which returned to downtown Minneapolis last month.
The Prep Bowl was played at the Hubert H. Humphrey Metrodome from 1982-2013. But after it was torn down to make way for the new Vikings stadium, which opened in August, the games were played for two years at the University of Minnesota outdoor football stadium on campus.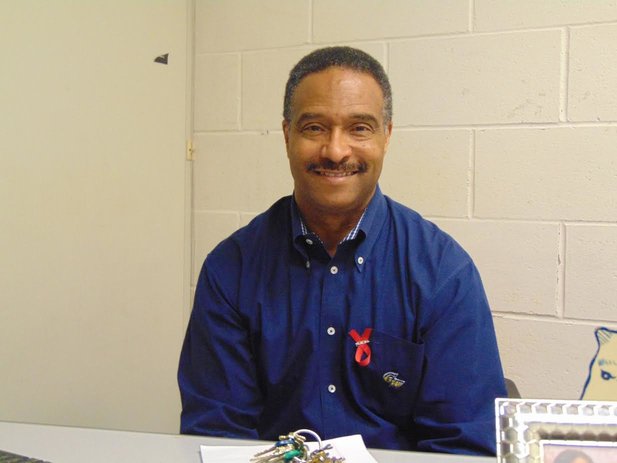 Along with special events, ticket prices to watch a full day of high school football games were relatively affordable, as low as $9 for students and $14 for adults, compared to a Vikings game ticket, admitted Minneapolis North Community High School Athletics and Activities Director Dr. Leo Lewis. "Fourteen dollars pales in comparison to what you would normally pay for a Vikings game," he noted.
As a result, many community folk who normally couldn't afford to go to the stadium were able to watch North play inside the new edifice. North last month became the first city public high school to win a state football title since Washburn in 1977.
"I do sense there was a Minneapolis pride," continued Lewis. "It necessarily wasn't about North Minneapolis, but it was about Minneapolis and Minneapolis Public Schools, because this was the first ever in the Prep Bowl" for a Minneapolis City Conference school.
"I think people had a connection with us. People who live all over the city, and people who live in the suburbs who have a connection with the city, and a number of [North] alumni came out."
North also paid for a "fan bus" to attend this year's semifinals and finals. "We had a fan bus for anybody who wanted to pay…to get to the game," added Lewis.
Merkle added that the affordability probably was among many key factors that helped draw first-time visitors to the new stadium. "People who haven't been there before [were] awestruck," said the MSHSL associate director who oversees football. "It's been a 'Wow!' factor in general. People stood and took the whole place in.
"It's a big deal just to play there, where the Vikings play. Even the radio announcers [for the various teams] who got to go to the press box — they are just as excited as the coaches and the players to be part of what's going on."
Charles Hallman welcomes reader responses to challman@spokesman-recorder.com.