This week my column will highlight five important accomplishments in prep sports for the year 2016.
This includes a Minneapolis City Conference school that captured state basketball and football titles; another winning a championship in a St. Paul City Conference school making its first-ever state tournament appearance; a traditional Class 4A power capturing another state boys' basketball crown; and a Minneapolis City school winning a championship in girls' track.
Here is each accomplishment with the coaches and players who made it happen.
---
Minneapolis North captures first-ever state football crown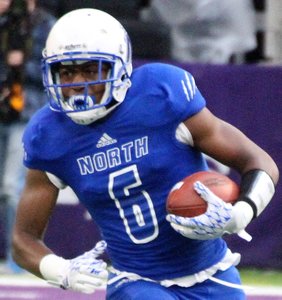 Head Coach Charles Adams led the Polars to the Class A football championship and undefeated season in November. It was North's first-ever title and their third consecutive state playoff appearance.
The champs were led by quarterback Azherik Rodgers, running backs Kehyan Porter and Jamin Smith, receivers Nasir El-Amin and Isaac Johnson, and a defense led by Tayler Johnson, Jamire Jackson, Kiareion Bellfield, Phillip Scott, Phillip Scott, Nate Wheeler and Odell Wilson.
---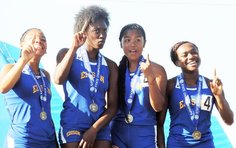 Minneapolis Edison captures Class A girls' track title
Head coach Ernest Sutton led the Tommies to the Class A girls' track and field championship in June. It was Edison's first-ever title after finishing runner-up in 2015.
The champions were led by sprinters Jada Lewis, Jia Lewis, Linda Senaphanh and Chauntel Fleming.
---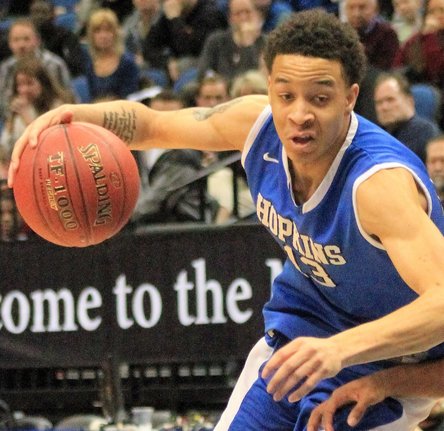 Minneapolis North wins Class A boys' basketball championship
Head Coach Larry Mackenzie led the Polars to the Class A boys' basketball crown in March. It was North's first title since 2003 and Mackenzie's fifth as a coach.
The champions were led by Tyler Johnson, Jamil Jackson, Isaac Johnson, Odell Wilson, Patrick Dembley, JaQuan Sanders-Smith and Tayler Johnson.
Hopkins are state champs once again
Head Coach Ken Novak Jr. led the Royals to the Class 4A boys' basketball title in March. It was Hopkins' seventh state crown.
The champs were led by Amir Coffey (Mr. Basketball 2016), Xavier Johnson, Vinnie Shahid, Ishmael El-Amin and Simon Wright.
---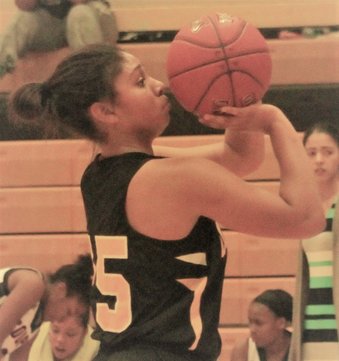 St. Paul Como Park girls earn first state tournament
Head Coach Alexis Gray-Lawson led the Cougars to the Class 3A state girls' basketball state tournament appearance. It was Como Park's first-ever appearance in March.
The Cougars were led by Andrayah Adams, Makayla Van Nett, Raiyne Adams, Autumn Tucker, Elaina Jones, Asiza Shepherd and Sydney Jackson.
Mitchell Palmer McDonald welcomes reader responses to mmcdonald@spokesman-recorder.com.