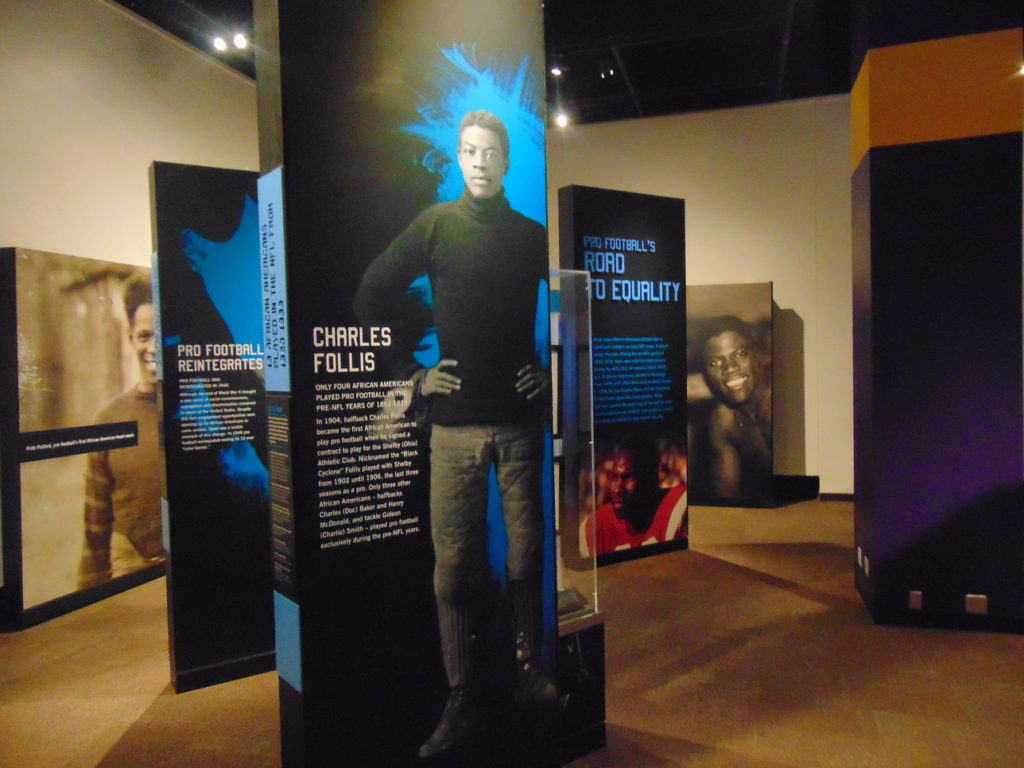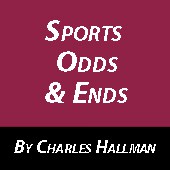 "Gridiron Glory: The Best of the Pro Football Hall of Fame," a traveling exhibit, opened at St. Paul's Minnesota History Center in September. Over 200 artifacts, photos, film footage and interactive displays are featured.
One of the exhibit's 10 sections, "Pro Football's Road to Equality," uniquely caught my attention. It is billed as "an inspirational story of the rise of Black athletes." It is history that too many present players don't seem to fully grasp.
Retired NFL safety Rodney Harrison shares this sentiment as well. "When I was that young player, I didn't understand it," he admitted to the MSR. Harrison played 15 seasons (1994-2008), a three-time All-Pro, and played on two Super Bowl winners. He is the only player in NFL history with at least 30 sacks and 30 TDs for a career. He joined NBC as an analyst in 2009.
Harrison was in town for a December 1 broadcast and spoke at a November 30 invitation-only event at the History Center. "The problem with the league right now," he continued, is that "they are not teaching us the history behind the Black players from the 1960s when there were only 30 percent African Americans in the league.
"These young players don't understand because it was never really taught to them, and I didn't understand it because it wasn't taught to me. I have a greater appreciation now, eight years removed from the game. But how could you appreciate something that you never knew about?"
Harrison told the audience that if kids are going to play football, they must be serious about it.  "If you are not all the way into it, don't play it," he advised. "There are other sports that you don't have to knock heads."
The father of two boys ages nine and 12, Harrison later told us that he constantly warns them of the sport's "inherent dangers… If you get a broken arm or a hurt knee, that's the process of playing football," he pointed out.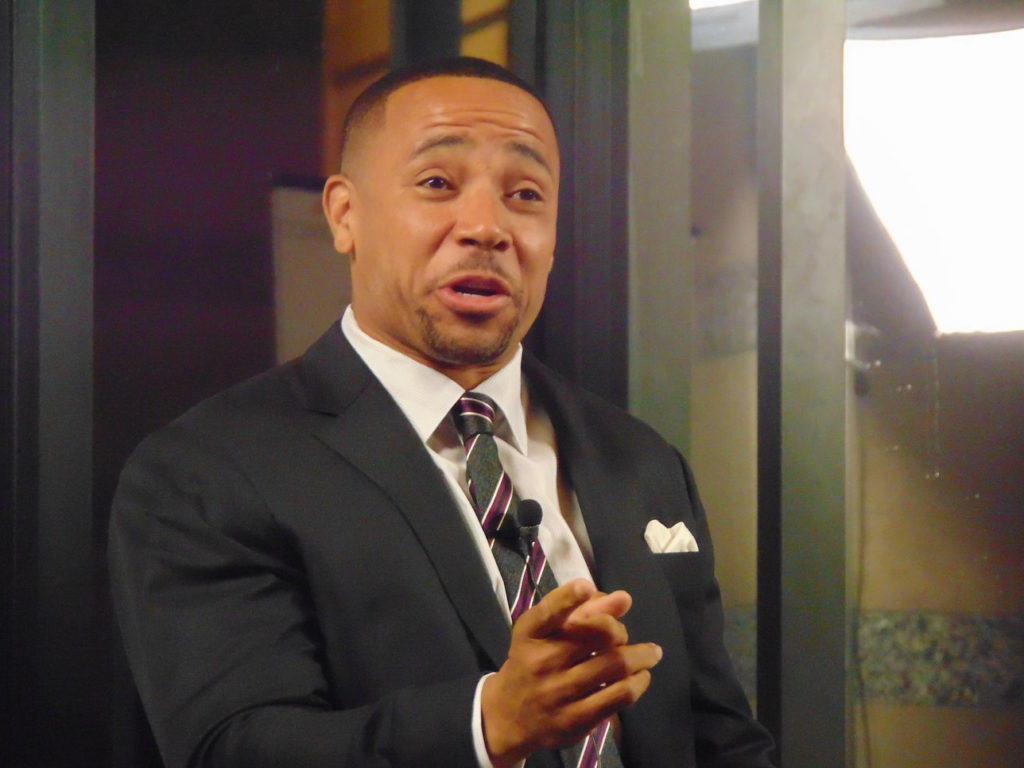 He has seen teammates seriously affected in their post-football lives from playing the sport. "I started playing at such a young age… Amazingly, I played 15 years and I never got diagnosed for a concussion. I've had many headaches on Wednesdays, Thursdays — whose fault is that? I'm not placing blame. I'm telling the parents to know what they are putting on their kids," said Harrison.
As a studio analyst, "My number-one priority is to be completely fair," explained Harrison. "My first loyalty is to the fans, because if you B.S. the fans, they can't respect you. I've played in the league. I understand what these guys go through and how much hard work and sacrificing."
We briefly talked about the NFL's diversity efforts, especially in hiring Blacks as coaches and front-office executives. "You don't have the African American owners," Harrison noted.
"So many of these owners are stuck in their old ways. We have to get African American owners. There are a lot of African American people out here who could come together and put an [ownership] group together to have a stadium, to have a team.
"If you don't own something, you can't force somebody that owns something to put someone who you want in [a certain position]," stated Harrison. "We have to start creating ownership. You own something, then you'll have the ability to hire who you want to hire."
Charles Hallman welcomes reader responses to challman@spokesman-recorder.com.