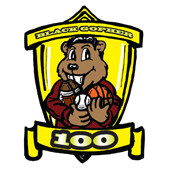 There are approximately 100 African American and other student-athletes of color this school year at the University of Minnesota. In an occasional series throughout the 2016-17 school and sports year, the MSR will highlight many of these players.
This week: freshmen basketball players Kehinde and Taiye Bello
Conclusion of a two-part column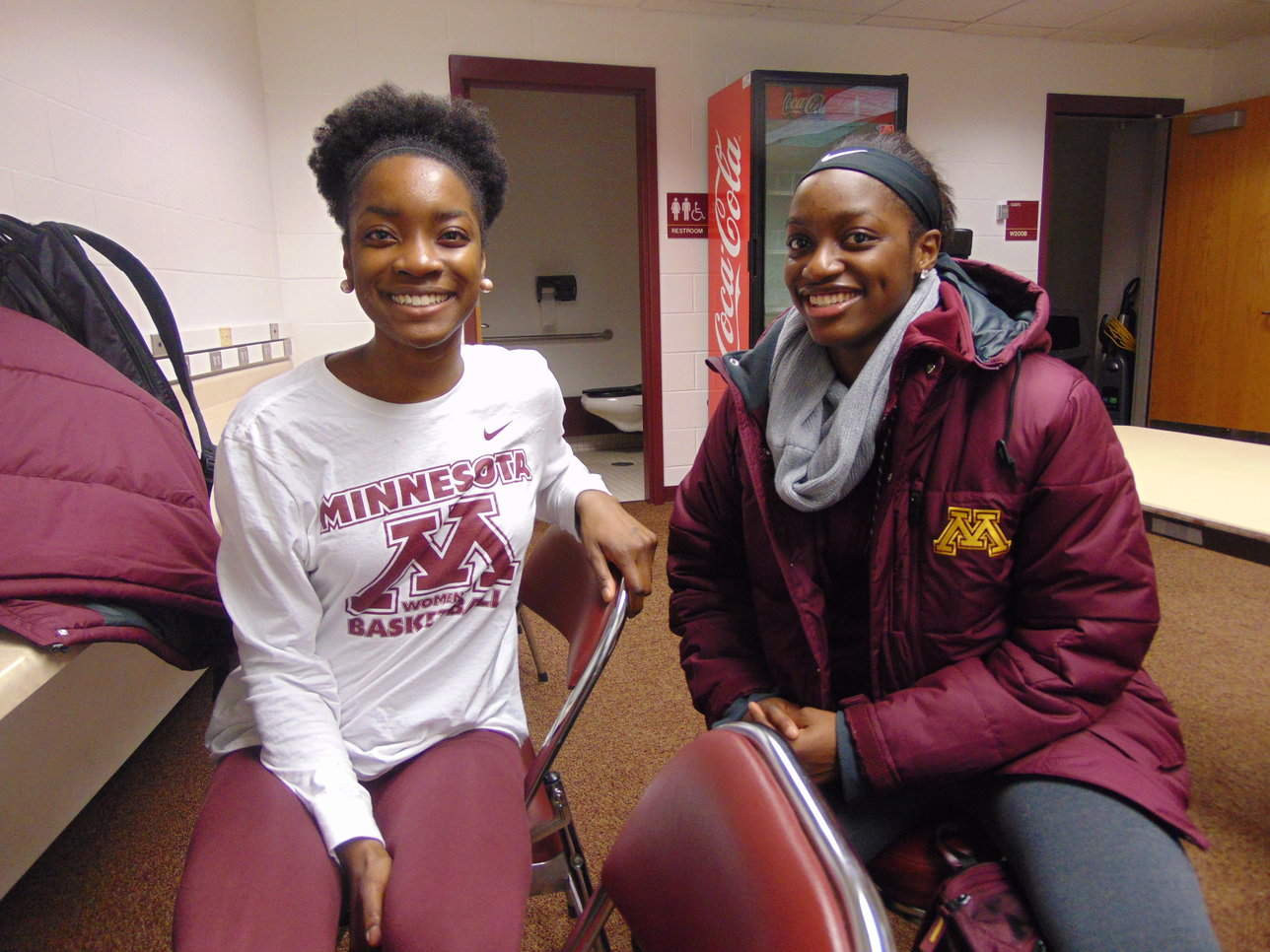 There are 11 schools among 349 NCAA Division I women's college basketball teams with identical twin sisters on their rosters this season. Two of these schools, Minnesota and Army West Point, met last Thursday for the first time ever at Williams Arena. Each squad had a set of identical Black twin sisters, perhaps a first for the Barn.
Rather than a Patty Duke "they laugh alike, they walk alike…even talk alike" experience, each young woman provided her individual insights about twins. What is the stupidest question they've ever been asked?
"Are you twins?" said Kehinde Bello.
"If she gets hit, do you feel it?" recalled Taiye Bello.
Daizjah Morris said, "A kid asked us once did we need a mirror each morning or did we just look at each other. That was in high school. That probably was the worst question we've been asked."
"That probably was the worst for sure," agreed Destinee Morris.
The Morris sisters, who play for Army, are Lino Lakes, Minnesota natives, and both are Centennial High School graduates. It was their first time in town last week playing as collegiate hoopsters.
"We have a lot of family and friends here," said Destinee. "It was an awesome opportunity to play against [Gopher guard] Carlie Wagner. We played against Kenisha Bell in AAU for multiple years. Allina Starr played in the same [AAU] program."
The Bello sisters, the Gophers' first Black female twins, are from Southfield, Michigan. "Besides the basketball program, I like the academics, the surrounding city," explained Taiye. Kehinde added that the "second family" atmosphere attracted her to the school. Both of them said that being here will offer them future possibilities as well.
"There will be a lot of job opportunities in this metropolitan area after I graduate," predicted Taiye.
"You can't play basketball forever," noted Kehinde.
Our second question was if the twins were "both or none" package deals during the recruiting process.
"We knew before the recruiting process started during high school that we wanted to go to college together," said Destinee Morris. "Schools that were only recruiting one of us, we told them to either stop recruiting us or recruit the both of us. We have been playing together since fourth grade, and we knew we wanted to finish out our run together."
"Destinee was more on board about Army than I was," recalled Daizjah Morris. "Then I did more research and she started telling me things about the school that I didn't know. Now that we are here, we both honestly can say we couldn't be anywhere else."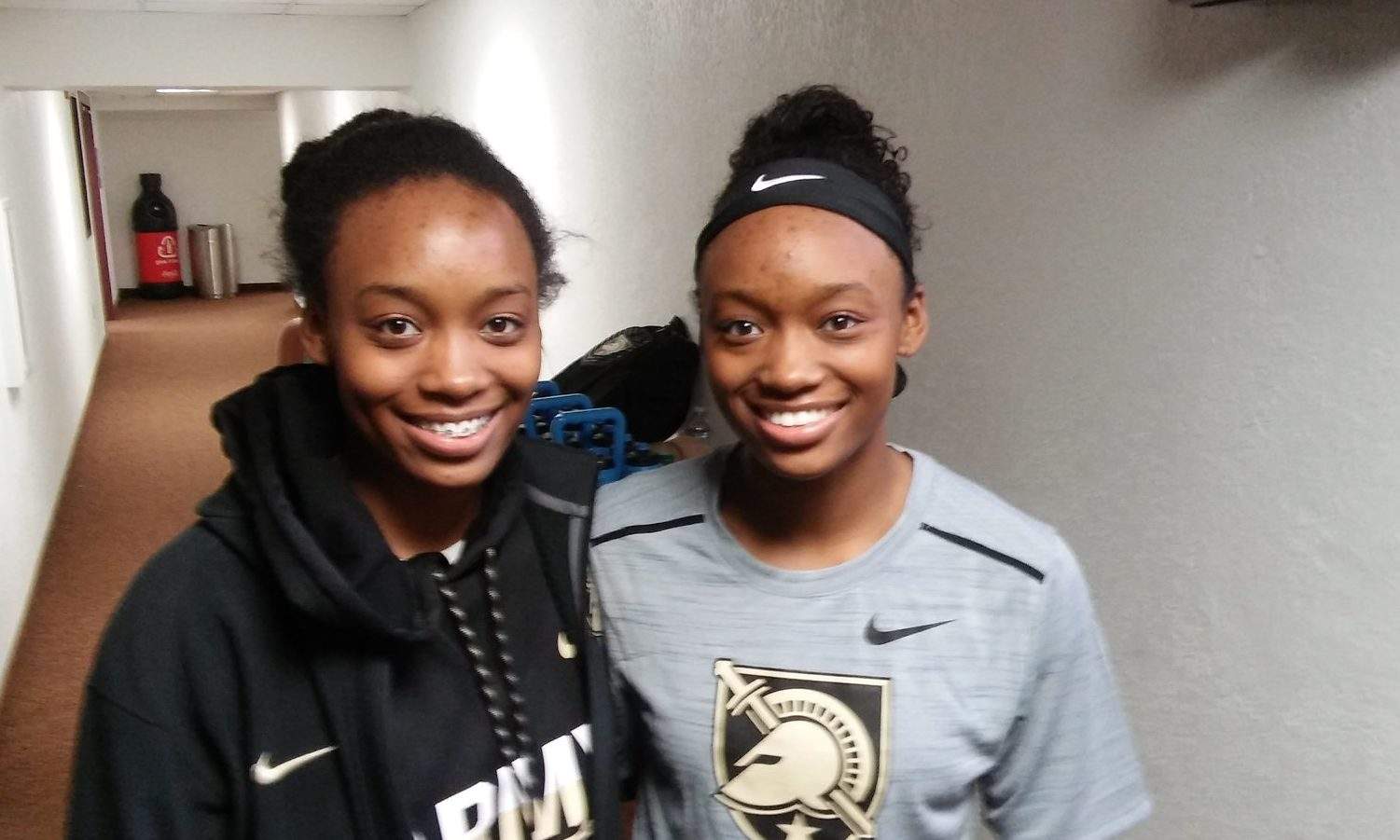 Taiye Bello replied, "I know I wanted to go to school with her if I could. But if it came down to it that we couldn't go to school together, we'd just go our separate ways. There were only a couple of schools that were recruiting only one of us."
Now juniors, the Morris sisters both have another year before they start their expected military commitment after graduation. "I plan to go to med school following West Point," said Destinee, a life science major. "After I go to med school, I will enter the Army as an Army doctor."
Said Daizjah, an engineering major, "We don't know our branches yet on where we will spend our five years of commitment. I plan to either go into engineering management or business, depending on where the Army takes me."
The Bello sisters haven't yet decided on their majors. "I thought college would be super hard," said Taiye. Kehinde added that college is "a step up" from their high school advanced classes.
Both sisters shared their favorite guilty pleasure: Taiye's favorite television show is Grey's Anatomy. "It's one of those shows I really follow. I just love that show."  For Kehinde, "Game of Thrones is the best show I watch."
But the two easily agree on one thing: "I really miss my mom's cooking," admitted Kehinde.  "Oh, my God, there's nothing like your mom's cooking."
The Bello sisters described one more agreement: "I think me and Taiye will be successful," said Kehinde. "We are a pretty awesome team."
Charles Hallman welcomes reader responses to challman@spokesman-recorder.com.