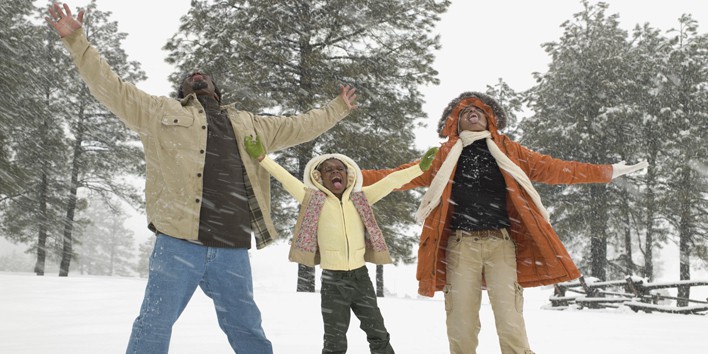 By Tammy McIntyre
Contributing Writer
Managing your children's expectations can be difficult during the holiday season, especially when many winter holidays involve giving gifts. As a parent, you may feel pressured to spend your last dollar to see a smile on your child's face, but before you do, check out these Minneapolis and St. Paul opportunities to create wonderful holiday memories with your kids for no or very little money.
Snowballs!
When snow comes (and it will come), engage your kids in a hilarious snowball fight. Everyone will get a good workout, and everyone will be ready to take a nap. Warning: Snowball fights are contagious!
Sledding at Theodore Wirth Park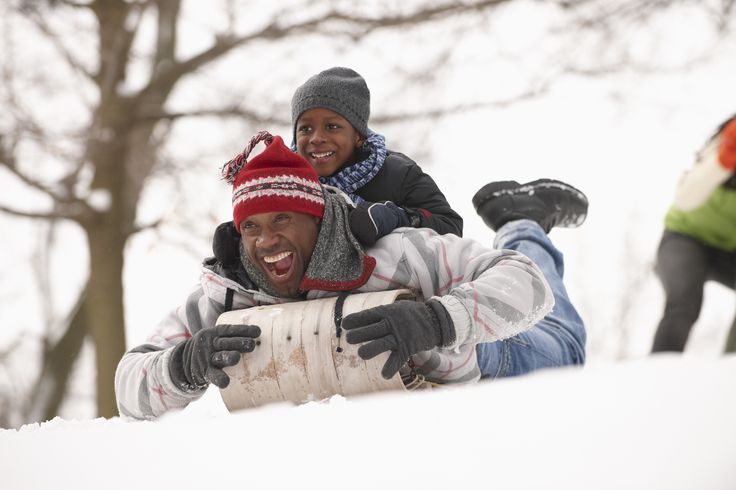 The former tubing hill at Theodore Wirth Park is now a free sledding hill. Admission is free. Bring your own sled, snow tube or toboggan. Call the Wirth Chalet for more information.  Powderhorn Park in Minneapolis also has unofficial sledding slopes and hills that families can enjoy. Bring your own sled!
Free stuff for parents
The links below highlight community resources for obtaining toys, handmade gift ideas for kids and crafts:                   
Grand Meander and Grand Avenue Christmas Tree Lighting
Grand Meander celebrates the holiday season with a full day's worth of festivities for young and old alike, and has become known as one of the best Twin Cities holiday events. Grand Meander is held annually the first Saturday in December.
In the morning, have breakfast with Santa, take a ride on a fire truck, and visit with Santa's reindeer. In the afternoon, enjoy the young art fair and Art at Ramsey, both displaying art by the students in and around the Grand Avenue area. Stick around for the community tree lighting!
Como Park Holiday Flower Show
The Marjorie McNeely Conservatory in Como Park offers a break from the cold and snow with their annual Holiday Flower Show, featuring thousands of blooms. The flower show is open every day, including Thanksgiving Day and Christmas Day. The flower show and the Como Zoo are free.
 Volunteering for families
Looking to volunteer for the holidays? One of the best gifts you can give this Christmas is your time and help. Here's where to find local Minneapolis-St. Paul and Twin Cities nonprofit organizations and charities that will greatly appreciate you volunteering your time to help local people and animals in need this Christmas.
Popular holiday volunteer opportunities fill up fast, so if what you want to do with your kids is already taken, remember that there are opportunities to volunteer all year, and it will help your neighbors just as much. A few popular opportunities are listed below:
Salvation Army Holiday Volunteers: The Salvation Army is one of the most prominent nonprofit organizations during the holidays, and they need plenty of people to help out at Christmas time. Many of the opportunities don't need any experience save the willingness to help out. The Salvation Army needs people to prepare and serve holiday meals, help get toys to needy children, be a bell-ringer, sing carols, etc. For details, go to www.salvationarmynorth.org.
Simpson Housing Services Holiday Volunteers: Children can work with parents to make sandwiches and pack lunches for guests who are looking for employment. Contact www.simpsonhousing.org for details.
Catholic Charities of St. Paul and Minneapolis Holiday Volunteers: Catholic Charities provides a range of social services to Twin Cities residents. Volunteer distributing gifts to children and adults, shop for Christmas gifts and holiday meals, or consider one of the many other volunteer opportunities at Catholic Charities.
Meals on Wheels: Delivering meals to homebound disabled and elderly people in the Twin Cities is the classic Meals on Wheels volunteer position, but did you know that as well as drivers, Meals on Wheels also needs people to help with many other tasks if you can't, or prefer not to drive? Check with the organization to determine age-appropriate opportunities.
Tammy McIntyre, M.Ed. is a workforce development consultant providing individuals and small businesses with career development services. She welcomes reader responses to mcintyre_tammy@rocketmail.com.