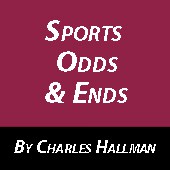 There are approximately 100 African American and other student-athletes of color this school year at the University of Minnesota. In an occasional series throughout the 2016-17 school and sports year, the MSR will highlight many of these players
This week, three women's basketball players: sophomore Kenisha Bell and freshmen Gadiva Hubbard and Jasmine Brunson
 First of a two-part column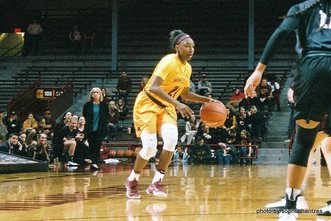 Four of the nine Gopher women's basketball newcomers this season have accounted for nearly 48 percent of the offense.
Although officially a redshirt sophomore, Kenisha Bell is listed among the newcomers despite the fact that she was with the team last season but couldn't play due to NCAA transfer rules. Her 24 points November 11 in her first game as a Gopher were the most since Amanda Zahui B. in 2013. Freshmen Gadiva Hubbard (16 points) and Jasmine Brunson (15 points) joined Bell on the school's top-scoring debuts list.
"I felt I just sat out too long," admitted the 5'-9" Bloomington Kennedy grad, who played one season at Marquette and was a unanimous Big East all-freshman team selection in 2014-15 before transferring to Minnesota. "I didn't think I would transfer from Marquette," she pointed out.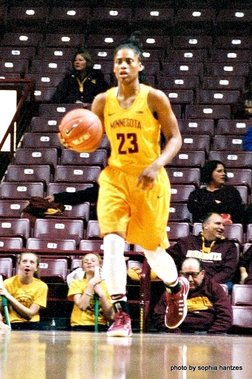 "She has the fastest first step in the conference," said U of M Coach Marlene Stollings on Bell, who currently leads both the Big Ten and her club in assists and also is the steals leader.
The 5'-9" Hubbard had the highest scoring night in a freshman debut since 2003. She started her first collegiate game last Saturday and scored a career-high 26 points in a win over Detroit Mercy.
"'Diva' can score," noted her coach on Hubbard, who averages over 30 minutes a game as a first-year player — she is second among conference freshmen with a 13-point average. "I'm very pleased on how she adjusted to the [college] game."
"I'm actually pleased on how I am playing," Hubbard told the MSR after Saturday's game.
Brunson joined the likes of Zahui B., Rachel Banham and Lindsay Whalen in posting double-digit points in their first start. "I was really excited," remembers the 5'-7" guard from Queens, New York after her start against Harvard last month. "I was more anxious" than being nervous about being a starter.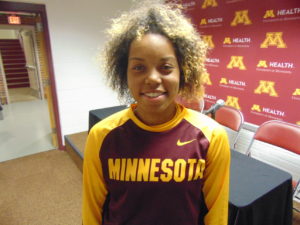 "She grew up playing against the boys in New York City, and she's got the aura, that toughness about her," noted Stollings. "I love her speed and quickness. She's a hard-nosed competitor. I love that about her."
"The college game is "so much faster than I'm used to, but I like playing fast, so it's a quick adjustment," admitted Brunson, who has appeared in each game thus far this season.
More Gopher 100 feats
Freshman hitter Alexis Hart last week was named to the Big Ten All-Freshman volleyball team. She was first among first-year players in hitting percentage, third in kills, and tied for sixth in blocks. She also had 15 kills in the Gophers' two wins last weekend as they advanced to the NCAA Sweet 16 this weekend.
"It's a heck of an achievement" for a true freshman, said Coach Hugh McCutcheon.
Minnesota (27-4) plays Missouri (27-5) Friday, 7:15 pm at the Sports Pavilion followed by North Carolina-UCLA. Friday's winners play in Saturday's regional finals at 9 pm.
Globe-tracking the Lynx
In last week's action, Renee Montgomery led her Gdynia (Poland) club with 37 points in a win. Sylvia Fowles averaged 29 points in three victories for Beijing (China). Natasha Howard (Samsung, South Korea) put up 24 and 13 points respectively in two contests. Keisha Hampton scored 18 points in 28 minutes for Bnei Herzliya (Israel).
Next week: A conversation with Minnesota's Gopher Twins
Charles Hallman welcomes reader responses to challman@spokesman-recorder.com.